I decided that I didn't like the wriststrap that came with my racquet
for several reasons, and I wanted a new one.
So, being the cheap person that I am, I decided to make one myself..
out of a shoelace.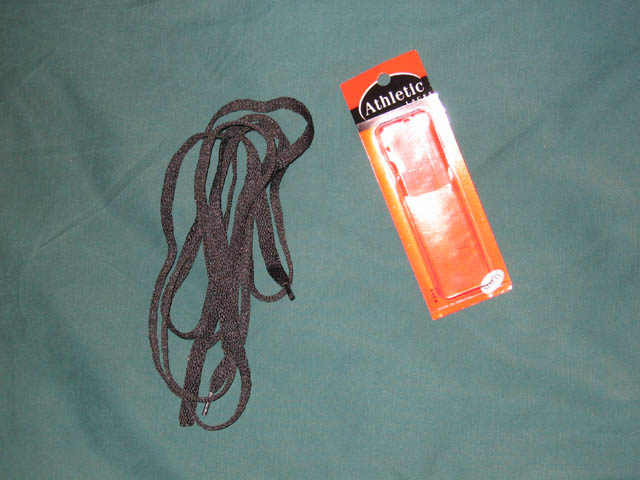 These are the shoelaces that I bought.
I thought about getting the X-tra wide ones,
but they cost more and I didn't want my
strap to be that thick.
Total Cost: $0.67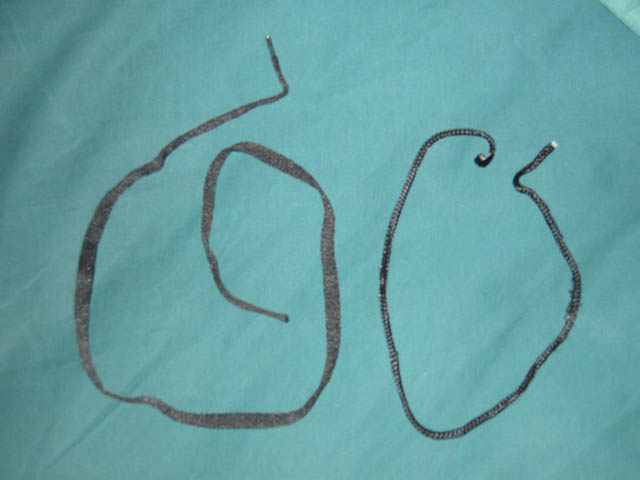 That's the new strap on the left
and the old, crappy strap on the right.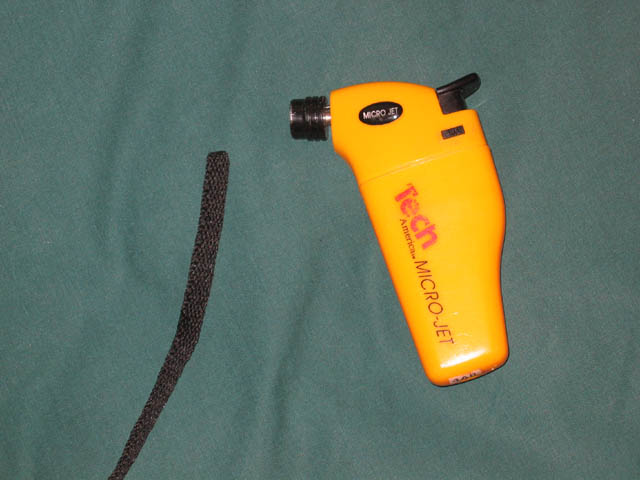 I melted the ends with my handy torch
to keep them from fraying.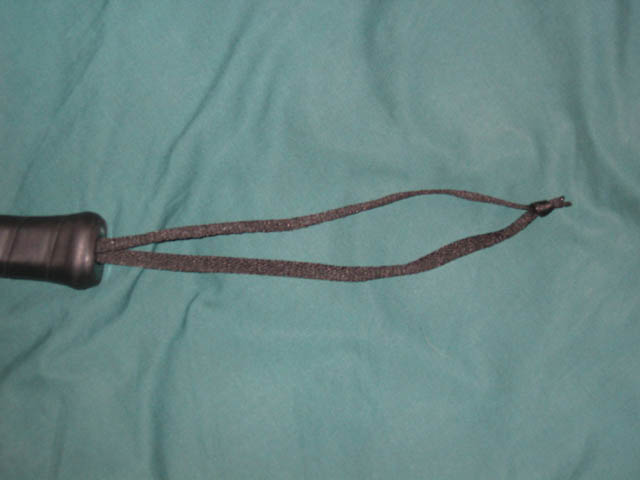 This is my new strap attached to the racquet.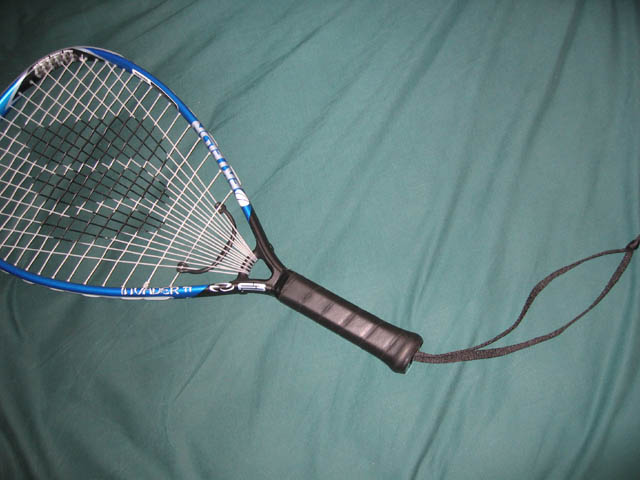 And a wider shot.
I also have enough shoelace left over to make 3 more straps.
Aren't I thrifty?